We guarantee to send the mobile phone case that meets your requirements according to the main picture of the product, which matches your mobile phone!
We garanderen dat we het hoesje voor de mobiele telefoon verzenden dat voldoet aan uw vereisten volgens de hoofdfoto van het product, die past bij uw mobiele telefoon!


1. Common mobile phone models can directly select the mobile phone model you need to order through the drop-down menu and then directly add to the shopping cart or pay!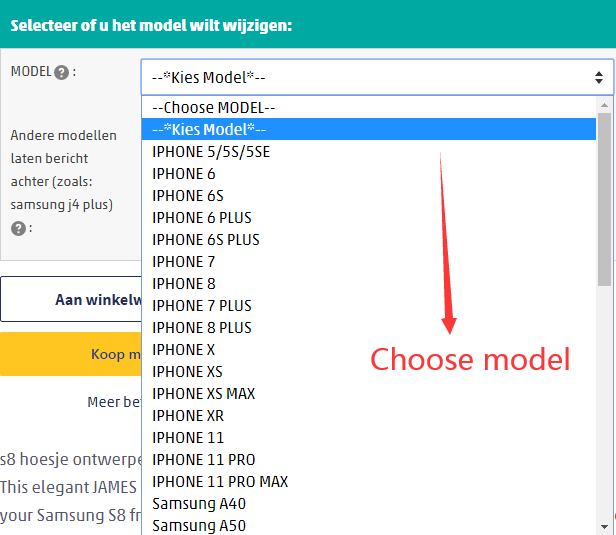 2. For special models, you do n't need to select the drop-down menu. Write down your mobile phone model, such as samsung A50 or samsung A5 2017, by sending us a message in the right box. Write it accurately according to your own phone model! Then directly add to the shopping cart or pay!
By choosing one of the above two steps, we can quickly and accurately understand the mobile phone case model that your order requires, and we will ship it to you as soon as possible!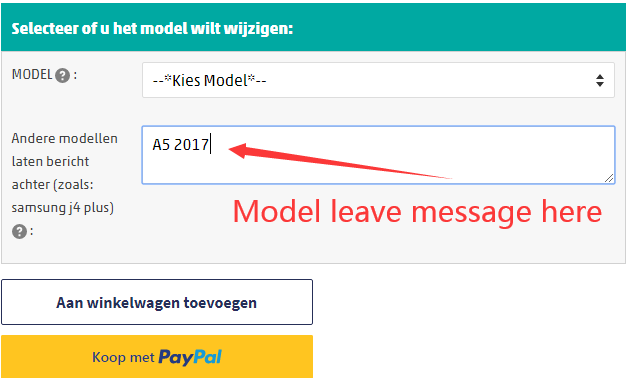 1. Gangbare gsm-modellen kunnen via het drop-down menu direct het gsm-model selecteren dat u moet bestellen en vervolgens direct aan de winkelwagen toevoegen of betalen!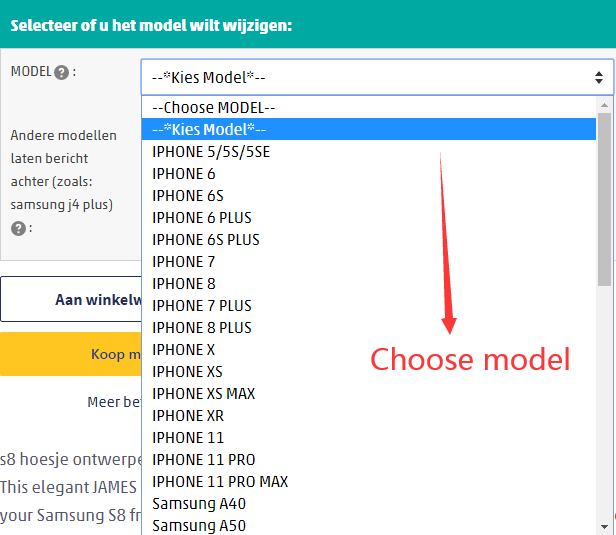 2. Voor speciale modellen hoeft u het vervolgkeuzemenu niet te selecteren. Schrijf uw mobiele telefoonmodel, zoals de Samsung A50 of Samsung A5 2017, op door ons een bericht te sturen in het juiste vak. Schrijf het nauwkeurig volgens uw eigen telefoonmodel! Voeg dan direct toe aan de winkelwagen of betaal!

Door een van de twee bovenstaande stappen te kiezen, kunnen we snel en nauwkeurig het model van uw mobiele telefoonbehuizing begrijpen dat uw bestelling vereist, en we zullen het zo snel mogelijk naar u verzenden!